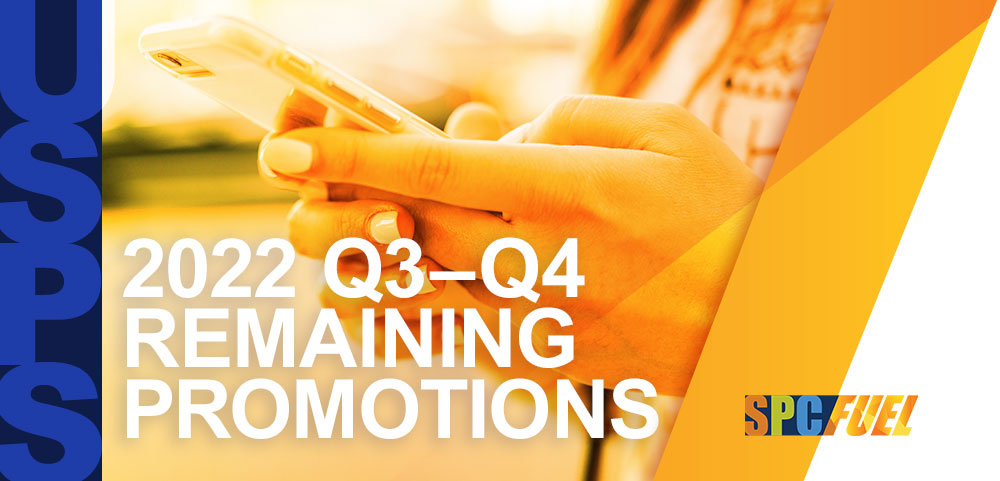 The United States Postal Service (USPS) announced new postage rates starting July 10, 2022. You can see the full breakdown in this recent blog post. The average rate increases 6%, which is quite a hike, but by using any of the following USPS marketing mail promotions, you can get 2%-4% off your postage cost.
Informed Delivery (August-December)
Through the Informed Delivery Program, marketers can enhance their campaigns with this secondary digital channel – while also receiving 4% off postage. In addition to your marketing mail, the USPS delivers a digital extension of your campaign via a daily email notification to over 47 million subscribers. Consider it a free second touch for brand awareness, consideration, or conversion in your customer journey — a way for your target audience to immediately act. The elements include a representative image of the mail piece with a corresponding clickable ride-along button to drive to shop online. If this makes sense for your campaign, SPC will create the required assets to stand out in the inbox.
Mobile Shopping (September- December)
By integrating mobile technologies that drive to a seamless shopping experience, you could qualify for a promotional postage discount of 2%. Much like the emerging technology incentive earlier this year, the technologies that qualify are QR Code or Barcode Scanning, Voice Assistant, Digital Watermark Technology and Image Recognition with Digital Activations. When any of these tech add-ons are activated, you can be sure you're captivating your audience for longer, while also making their interaction with your brand memorable and sharable. There are very specific requirements to qualify for this discount and the SPC team is equipped to check all the boxes while helping develop the strategy for this opportunity.
As a reminder, you cannot qualify for more than one promotion at a time. What you can do is segment your mailing audiences and test different techniques to see what delivers a bigger response.
Contact your SPC Sales Rep to let us help you take full advantage of these promotions and discounts.

Beckie O'Connor
Executive Creative Director, SPCFuel