FAMILY RUN. FORWARD LOOKING. innovating to win.
We are direct marketers offering a full spectrum of solutions for national brands.
Our continuous reinvestment in people and the latest technology provides a broad array of leading edge marketing services from strategy through execution.
Let SPC help reach customers more meaningfully, building brand connections and improving its lifetime value.
People bring expertise and apply knowledge in unexpected ways to drive innovation and creatively solve problems.
Our leadership team sets the tone and culture. It provides the vision and guidance that coalesces our efforts to proactively execute smarter communications.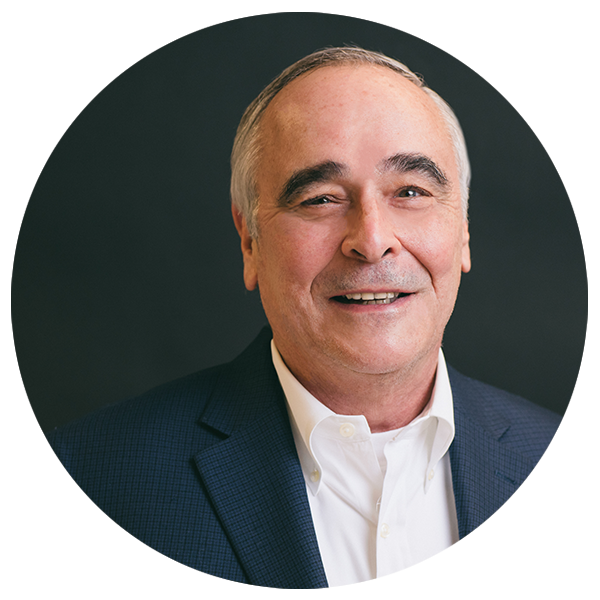 A lifelong entrepreneur, Paul defines SPC's culture with his youthful enthusiasm and relentless energy. As CEO, he ensures SPC delivers on the promise of smart solutions produced with excellence.
Did you always plan to run your own print company?
About a month after I turned 21 years old my father called me up from out of town and said "I'm done working."  He said I was doing a great job with the company and now I have to run it.
Do you have a favorite band or musician?
I have seen The Beach Boys over 30 times. Their music brings me back to my youth: Fast car. Top down. Music blasting.
What's left on your bucket list?
My wife and I love to travel, and we look forward to seeing more of the world. France and Egypt are at the top of our list.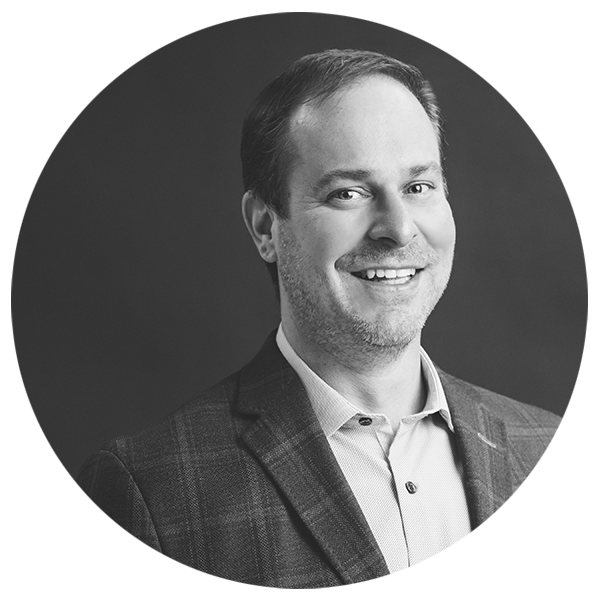 As President of SPC, Adam ensures the balance of serving the customer today while improving the value proposition for both the customer and SPC in the future. Adam has been focused on achievement throughout his career and challenges the team to continuously improve systems and offerings.
Dream vacation?
It's funny - I am not sure I have a dream vacation location. I have been very fortunate to travel to all 50 states and have been to 5 continents... so take me anywhere!
Favorite band/musician?
Phil Collins is my favorite performer of all time.
60s - The Beach Boys and Chicago
70s - Genesis
80s - Peter Gabriel
90s - Pearl Jam and Train
00s - Sister Hazel and Coldplay
Best bands that never made it - check them out
- Junior Doctor
- Ginny Blackmore
- Grand Street Cryers
Ryan Lefebvre
Executive VP of Sales & Marketing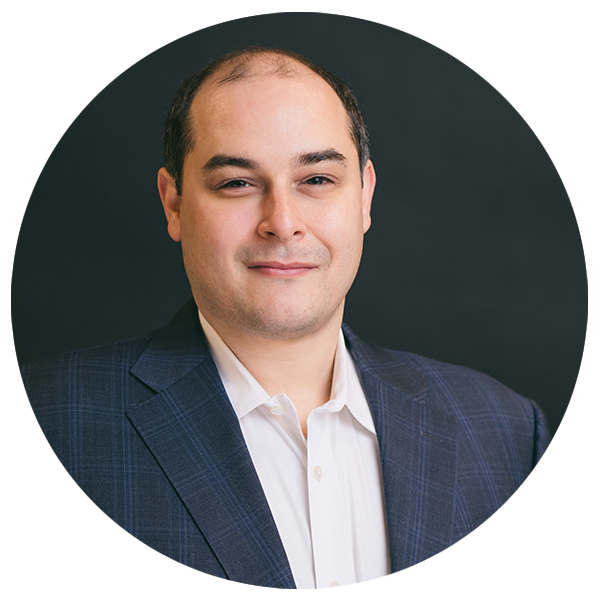 Executive VP of Sales and Marketing
Ryan is passionate about helping SPC clients navigate the ever-expanding world of direct marketing. He's on the pulse of market trends, best practices and the latest technologies. Leading the SPC sales and marketing teams means being dedicated to each customer's success while nurturing SPC's talent to deliver best in class solutions. Ryan oversees SPC's go-to market strategies, new business efforts as well as internal initiatives such as the internship program that are nurturing SPC's future marketing leaders.
When did you find your passion for sales?
In 3rd grade, I started my own candy selling business.  I rode my bike to the White Hen convenience store to buy Now and Later + jumbo Jolly Rancher candies. I paid 10 cents each and sold them at school for 25 cents each. The profit margins were amazing! The thrill of selling hasn't gone away to this day.
To what do you attribute your competitive nature?
I grew up in a house with 2 older brothers. I quickly learned I had to compete for whatever I wanted.
What do you still want to learn?
I'd love to learn to play the guitar. Unfortunately, I don't have a bit of musical ability in my body. We'll see if I can tackle this one someday!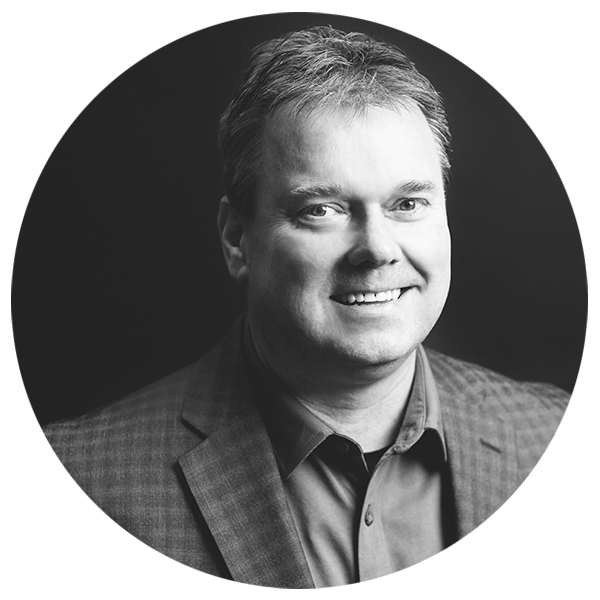 Rob Jozefowicz
SVP of Sales & Marketing
Being a people person that enjoys meeting and getting to know others; collaborating, strategizing, supplying ideas to drive outstanding results are what keeps me engaged and motivated.
My career started with a company called Uarco, where I was trained in sales and marketing from some of the most talented people in our industry. I've been refining my skill set ever since leading to a successful 30+ year career.
What's your dream vacation?
TBD
Who is your favorite band/musician?
TBD
What do you like to do when you're not working?
Spending quality time with my family and our dog. Playing and watching many kinds of sports. We are a highly active family and are always on the go. Whatever we do, it will usually involve some type of ball. Family first and making memories is how I live my life.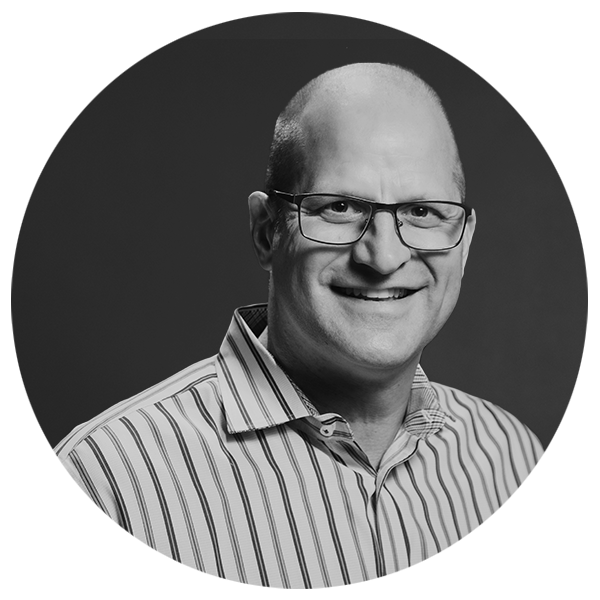 Garrin Kapecki
Executive Director, SPCFuel

Executive Director, SPCFuel
Garrin is a marketer who is well known for not following the rules.
After working in advertising at AT&T & Ameritech for 10 years, Garrin has spent the last 20 on the agency side, helping brands of all shapes and sizes navigate new marketing techniques & technologies. He helped usher in variable print technology at Meridian Media. As president of financial & business markets at Aspen Marketing, he helped clients navigate the rise of digital marketing, and as portfolio leader at Epsilon, worked with the largest bank, insurance & telecom brands to figure out the power of big data and full channel integration.
At SPC, Garrin leads SPCFuel, a talented team of data, creative and marketing technologists, continuing the push for game changing ideas that generate breakthrough results.
Do you have a favorite band or musician?
I'm a longtime fan of classic blues artists: Junior Wells, Buddy Guy, Muddy Waters. I soak it in.
What is the biggest item left on your bucket list?
Diving with whale sharks has been a goal for 10 years now. Maybe this year is the year!
Describe your first marketing job.
I got into the advertising and promotions group at AT&T. We mostly promoted AT&T 800# services to businesses. For me, starting out at a big organization was a great way to get hands-on training across a number of marketing disciplines.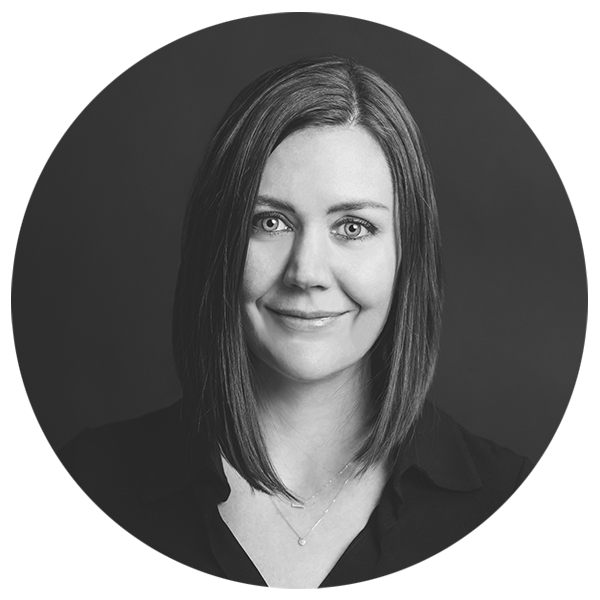 Beckie O'Connor
Executive Creative Director, SPCFuel

Executive Creative Director, SPCFuel
Beckie's background is in brand development, print, digital, shopper, social media and direct response marketing. For the last 15 years, she has been a creative leader at agencies such as Havas Worldwide, Epsilon and Townsend Agency based in Chicago. She strives to develop winning direct marketing and experiential campaigns that raise awareness and response rates while strengthening relationships. Her strategic creative approach always keeps the end consumer's journey top of mind.
Her client experience includes Allstate, Citibank, Chase, Discover, Dish Network, Fifth Third, Liberty Mutual Insurance, and Renovo Financial.
What's your dream vacation destination?
Europe. More specifically, Italy. The furthest I've ever gone east is Ireland (I have been probably 10 times, with great memories and stories I can share some time).
Who is your favorite band/musician?
Coldplay. A go-to add to any of my Spotify playlists. I saw them live a few times, my first time was in a very small venue in Milwaukee and still think it was the best concert I've attended!
What do you do outside of SPCFuel?
I am a mom of two toddlers, which is a lot of fun watching them experience life! Additionally, I lead the marketing efforts for Banging Gavel Brews, my family's local craft brewery in Chicago's southwest suburbs. The brewery is a refreshing challenge which I am excited about growing.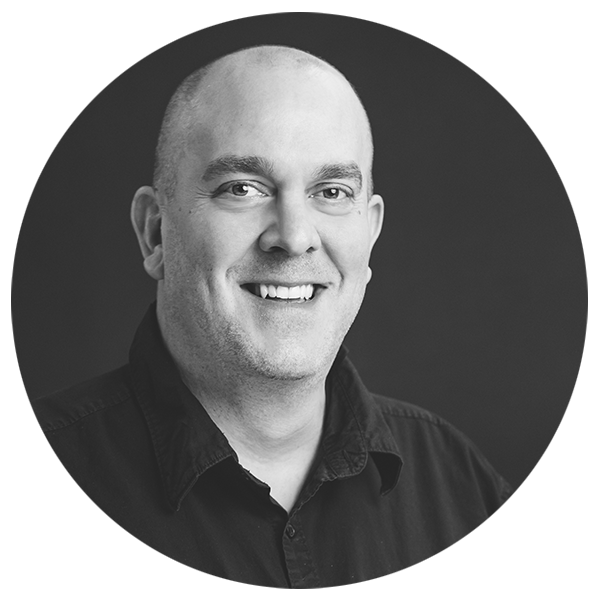 Randy Weiler
Senior Director of Postal Affairs, Logistics & Strategy
SENIOR DIRECTOR OF POSTAL AFFAIRS, LOGISTICS & STRATEGY
With 20 years' experience of coordinating freight and USPS logistics, Randy Weiler leads the Mailing and Logistics efforts. He works with production scheduling to achieve customer delivery needs of thousands of pallets, 50+ million mail pieces and 50+ million print components monthly. In his role, he manages vendors, negotiates price, educates clients on postal regulations and promotions in order to help efficiently reduce postage costs for their direct mail campaigns.
What do you still want to learn?
The most efficient way for everything I do.
What is your dream vacation destination?
Musky fishing in Ontario, Canada to get away from it all. Hopefully to catch a fish of a lifetime. Years ago I caught a 54" musky in Canada. I want to catch another whopper.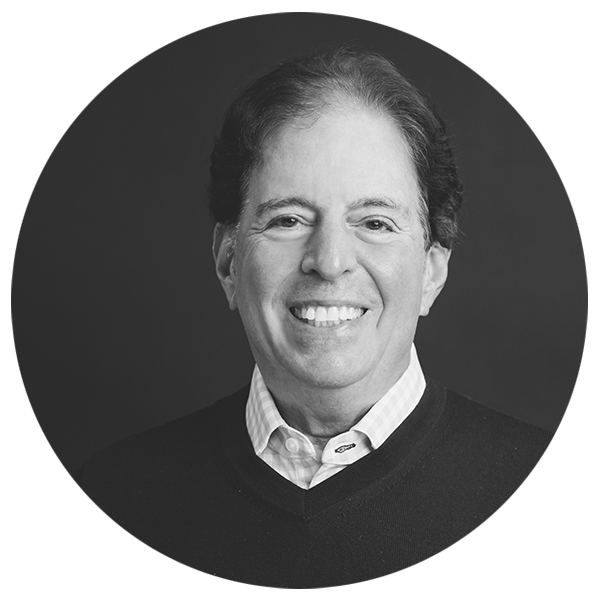 BILL MATTRAN
Senior VP Business Development
Senior VP Business Development
With over 25 years of direct marketing expertise, his strength is in developing and leading strategic sales efforts to deliver marketing communications solutions across a broad value proposition. Bill's mission and vision at SPC is to bring high level solutions to senior level marketing executives.
Describe your first marketing job.
I was a 23-year-old very ambitious sales candidate who convinced the VP Sales to hire me in a renegade start-up print company. It worked!
What celebrity were you crazy about as a kid?
Clint Eastwood in the "spaghetti westerns" that made him famous.
What is your personal motto?
All you have to do is do what you said you would do.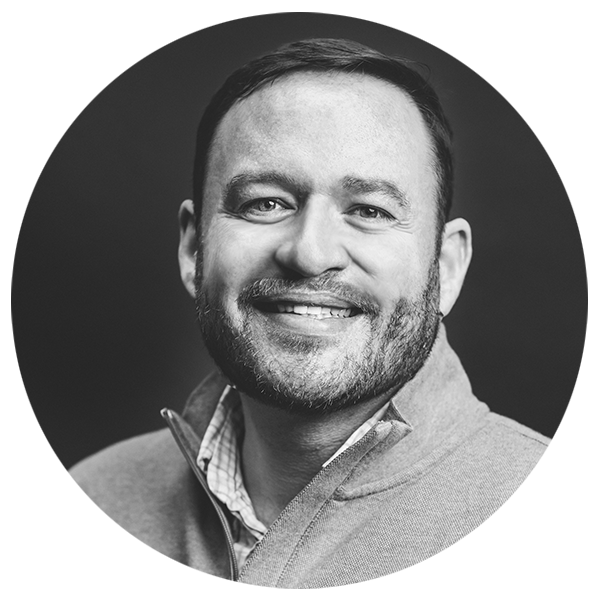 Greg Ward
Director of Fulfillment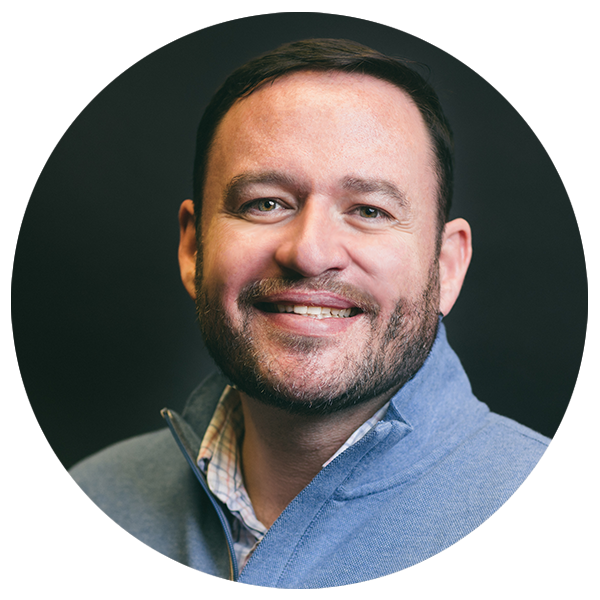 Greg has over 15 years of direct marketing leadership experience both as a service provider and buyer. Prior to joining SPC, he served as the COO of Engagement Media and a Division President for RRD. Greg currently oversees SPC's growing fulfillment operation and ecommerce integrations
.
Who is your favorite band/musician?
The Band. I saw Martin Scorsese's documentary The Last Waltz when I was in college and was hooked. I listen to a lot of blues, folk, r&b , and even bluegrass. I'm a big fan of Americana or "roots" music.
What's left on your bucket list?
I would like to navigate the intracoastal waterway system someday. Across the Great Lakes to the Atlantic, around Key West, and up the Mississippi back to the Great Lakes. I love boating and think that would be a really cool challenge.
What do you like to do when you're not working?
Spend time with my family, cook, attend the occasional concert or comedy show, and get back to my home state of Florida for some fishing and diving a couple times a year.
Maria Heart
Scheduling Manager
Maria's printing career spans several decades and her experience is diverse – from sales to customer service management to scheduling. Maria's goals are to be customer- and company-focused. Her daily intentions are to schedule work effectively and efficiently in a manner that meets the customers' expectations and yields profitability for SPC.
Describe your first marketing job. 
As a means to earn some extra money during Christmas break, I went to work with my mom. I worked as a press jogger packing product at the end of the press. After the 2 weeks, I thought to myself I'm never going back to that place. Well, some 30+ years later, I still have that love/hate relationship with printing. Every day brings the opportunity of a new adventure and that's what keeps me coming back.
What do you still want to learn?
How to play piano and/or speak French. Both of which I've been told are not in my wheelhouse from previous Continuing Ed instructors.
Do you have a hidden talent?
Not sure if this would be considered a hidden talent, but I have a knack for baking and modifying recipes to create very delicious treats.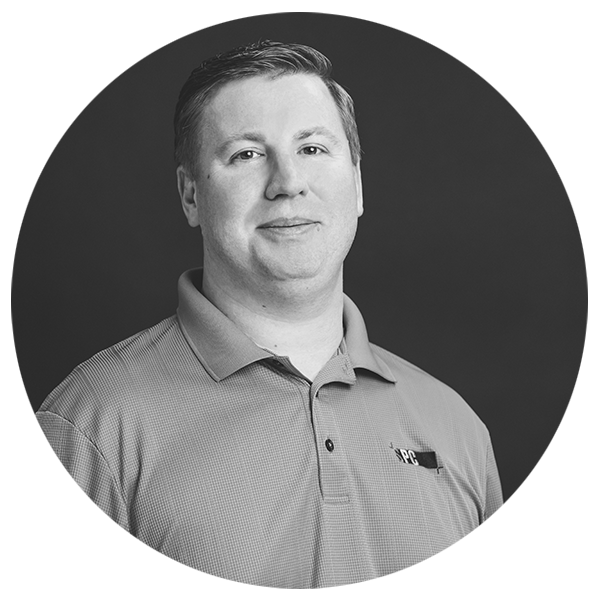 Josh Gillispie
Manager of Information Systems & Technology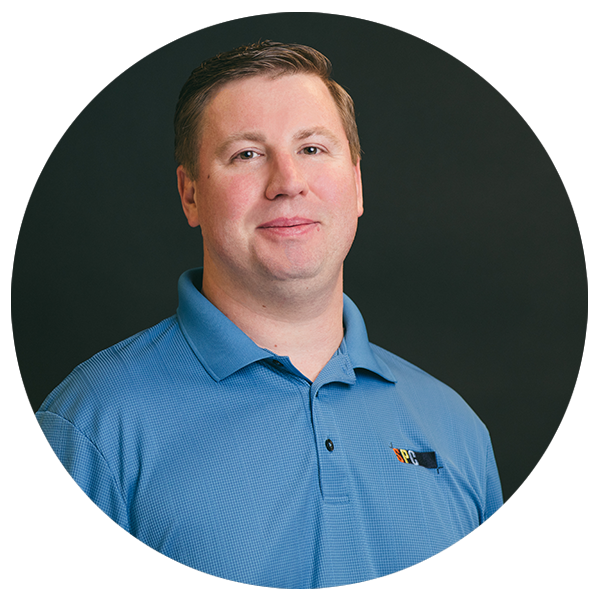 Manager of Information Systems & Technology
Josh is quickly approaching the 20-year mark working in information technology.  His early experience as a computer technician contributed to his vast knowledge as Manager of Information Systems and Technology.  His primary goal as the IT Manager at SPC is to provide staff with the proper tools and solutions to help make them as efficient as they can be while also maintaining a safe, secure infrastructure that SPC clients can trust with their business.
What celebrity were you crazy about as a kid?
Celebrities never really fascinated me much but one athlete that I looked up to was Lou Gehrig. Probably odd for a child of the 1980s/90s to look up to a sports star from the 1920s but I connected with his mentality of sportsmanship and staying humble.
What do you still want to learn?
There is too much to list here but one thing I really enjoy learning about is other cultures. Through food/art/music/history, trying to see the world through another's point of view.
What is the biggest item left on your bucket list?
This is somewhat of a material bucket-list item but I would really like to see the Masters in person someday.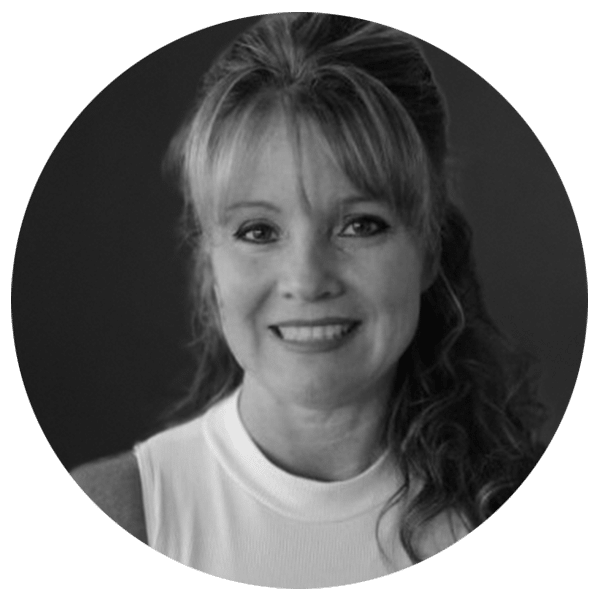 Tanya Silva
Director of Human Resources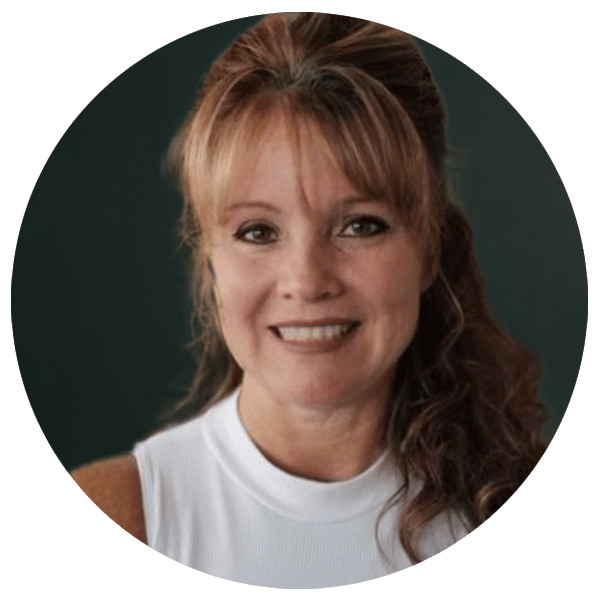 DIRECTOR OF HUMAN RESOURCES
I love what I do in HR as I have been in HR over 14 years. I usually eat, drink and sleep the business. I love kind and respectful people, who have a funny nature, because what is life without those ingredients. I have high expectations, but I also give 200 percent to any situation, therefore the high expectations comes through that route. I dedicate myself to walk in others shoes to understand how they need and want to be treated, as that is the key to relationships. My mission is to build great relationships between HR and staff at SPC. My door is always open.
Outside of work, I love to roller skate old school roller skating on 4 wheels, I love to learn as I listen to a great deal of audible books on leadership and growth. I have two kids ages 25 and 21 who keeps me very busy as they are my everything! I spend a lot of time outdoors bike riding, skating, as I love nature so any chance I can get – I am exploring.
What's your dream vacation destination?
Bora Bora
Do you have a favorite band or musician?
Stevie Nicks
What is the biggest item left on your bucket list?
Time is always a struggle for me, as we are not promised tomorrow therefore I try to live each moment as it was my last. However there is still a great deal of travel that is and always will be on my bucket list.
At SPC, we embrace the unique perspective and contribution of each employee and we are committed to building a team with a variety of backgrounds, skills, and perspectives. We believe the more inclusive we are, the better our work will be. We strive every day to reflect in all that we do the principle that everyone should be treated equally regardless of age, race, gender, national origin, religion, ethnicity, sexual orientation, disability status, native language, gender identity, neurodiversity, or any other aspect which makes them unique.
SPC continues to grow and is always on the lookout for smart dynamic and creative thinkers, to enhance the team. If you fit this profile, please send your resume to ryanl@specialtyprintcomm.com.
SPC also loves hearing from young people interested in what we do. Reach out today to learn more about SPC, the print industry or to be considered for an open position.
WHY WORK WITH US? We continue to invest in and utilize the latest technologies.
This includes digital inkjet web presses and variable data that allow our clients full, on-the-fly customization of their mailings. We also integrate digital technologies into our workflow as we help marketers utilize their customer data to customize mailings, target the right geographic areas, and seamlessly move large amounts of mail throughout the USPS system accurately and efficiently.
Internships & Apprenticeships
SPC's Internship Program is immersive within the workplace as well as Chicago. During a 13-week rotational program, students work alongside industry experts throughout the various departments of SPC.
SPC feels it's important for students to have a well-rounded internship to better identify what career path is the best fit. The company pays interns a competitive wage, provides comfortable housing close to the facility, and schedules social outings emphasizing what Chicago life has to offer.
SPC is launching an 8-week Apprentice Program for skilled positions within its commercial print & fulfillment divisions in Niles, IL. Beginning in April of 2021, the program will expose participants to a variety of critical roles within the production process. Through hands-on learning & skill execution, each participant will have an opportunity to assess & confirm opportunities for full-time employment.
Past Interns' Experiences
"The best part of my internship with SPC was the chance to get exposure to all parts of the marketing and production process. It helped me understand the workflow of a marketing job,  from start to finish, all the details that go into getting a job done well."
Dalton Bryant
2016 Intern
Past Interns' Experiences
"SPC's internship program is an opportunity to get your hands dirty within a fast paced marketing organization but also a great chance to explore the city of Chicago & everything that makes the windy city so incredible. I was thrilled with everything this internship had to offer."
Jake Wendell
2018 Intern
Past Interns' Experiences
"I really felt like my perspective was valued throughout my experience at SPC. They took the time to listen to my feedback and I felt I had a say in helping identify program improvements. SPC really values the next generation of marketers and it shows."
Mia Bartel
2019 Intern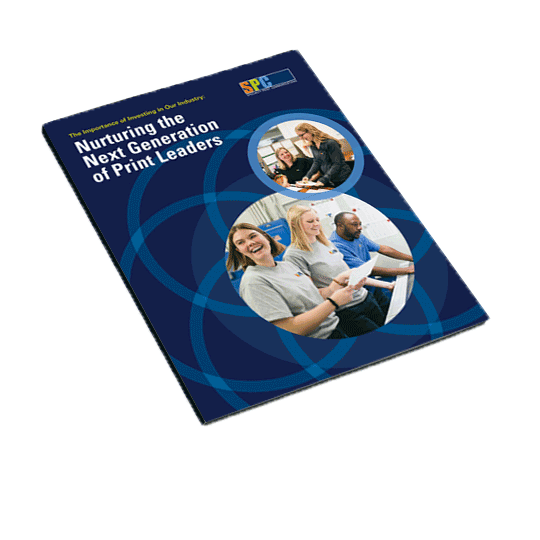 See how you can best prepare for a career in print and learn more about what we're doing to connect new grads to opportunities in the industry.
It all started in 1938.
Our Roots
1938
The Gordon Press
Paul LeFebvre's Grandfather, Arthur George (1st Generation) gave his son Arthur Joseph (2nd Generation) his first press.
1944-1955
LeFebvre Printing
Arthur Joseph (2nd Generation) returned home from the war on an honorable discharge and opened up a printing company with a partner.
Arthur George (1st Generation) and wife, Mildred, started LeFebvre Printing in a building on Clybourn which eventually moved to Foster & Kedzie in 1955.
1955-1958
Specialty Printing
Arthur George (1st Generation) bought a farm with a printing company on the property in Lebanon, Missouri called Specialty Printing.
After a few years, they sold the farm and moved Specialty Printing to Chicago.
1971-1973
Passing the Torch
Arthur Joseph (2nd Generation) called Paul (3rd Generation) and handed the company over to him. Paul was just 21 years old at the time.
Paul bought and move the company to 5545 North Clark Street.
1983 & 1985
First Web Presses
Ten years later, the company was moved to 1701 Winthrop Drive in Des Plaines where Paul installed his first web press with 3 units of black and white.
In 1985, Paul bought a heat-set web press with 4-color capabilities.
1996
Specialty Print II
Adam (4th Generation) and Paul LeFebvre formed a new company in Dallas, but decided to move back to Chicago.
They then bought Johnson Printers, and started Specialty Print Communications as a mail order business.
2005
Going Digital
SPC bought its first digital press.
2009
Additional Capabilities
SPC established the SPC Lettershop.
2014-2018
Expansions & Advancements
Second Facility: Moved the Lettershop to our 7420 Lehigh Avenue location in  2014.
Third Facility: Acquired our West facility at 6400 W Howard Street for our digital presses in 2016.
Installed first Inkjet Press, the i300. Followed by the installation of the country's first Canon Océ Prostream Inkjet Web Press.
2019
Answering a Need
Started SPC's Dynamic Fulfillment Center.
2021
Direct Marketing Services
SPC Established SPCFuel, an in-house marketing department.
2022
Growing Lettershop
Expands Lettershop resources with the acquisition of American Marketing Services.
Awards
from the last 5 years
2021
CADM Tempo Awards
1st Place: Direct Mail Channel, Annie's Acquisition
1st Place: Best Copywriting, Annie's Acquisition Campaign
2nd Place: Best Copywriting, Annie's Acquisition Campaign
3rd Place: Best Art Direction, Annie's Acquisition Campaign
2021
GLGA Graphics Excellence Awards
Best of Category: Omaha Steaks Campaign
Best of Division: Chrysler Pacifica Brochure
2020
Printing Impressions Gold Ink Awards
Bronze: Chrysler Pacifica Direct Mail Campaign
Pewter: 5 Direct Mail Campaigns: BJ's Wholesale, Land Rover, Audi A8, Western Michigan, Ulta
2020
GLGA Graphics Excellence Awards
Best of Category: Land Rover Parts Self Mailer
2019
Printing Impressions Gold Ink Awards
Gold, Silver & Pewter: Canon Solutions Catalog
Bronze: 2 Direct Mail Campaigns: Land Rover, American Airlines
Pewter: Petco Direct Mail
2019
GLGA Graphics Excellence Awards
2nd Runner-up Best of Show & Best of Category: Canon Solutions Catalog
Best of Category: Land Rover DM
Best of Division: One Day Brochure
2019
Premier Print Awards
Award of Recognition:
Canon Solutions Catalog
Certificate of Merit:
SPC Orbital Event Invitation
2018
Premier Print Awards
Certificate of Merit: Valspar Project Guide
2018
Printing Impressions Gold Ink Awards
6 Pewter Awards: SPC Brochure, Citi AAdvantage Mailer, Citi Executive Self Mailer, Discover Acquisition Mailers, Nissan Titan Self Mailer, SPC Orbital Event Mailer
2017
GLGA Graphics Excellence Awards
Best of  Division: Lego Calendar
Best of  Division: Valspar Color Guide
2017
Premier Print Awards
Certificate of Merit: Lord & Taylor Self Mailer
Certificate of Merit: Citi AAdvantage Mailer
2016
GLGA Graphics Excellence Awards
Best of Category: Nissan Direct Mailer
2016
Printing Impressions Gold Ink Awards
People's Choice & Gold Award: Citi AAdvantage Executive World Elite Mailer
Silver: Nissan Direct Mailer
2016
Premier Print Awards
Award of Recognition: Citi AAdvantage Mailer
Certificate of Merit: Citi AAdvantage Admirals Club Direct Mailer
Join us for two back-to-back days full of education and entertainment!
This SPC event brings together industry representatives and leaders of premier collegiate print programs in North America. Together, they discuss ways to help bolster their programs and ensure graduating students have the tools needed to succeed and lead in the industry. These strategic working relationships have enabled us to have an active hand in shaping print for tomorrow.
This time, we'll be doing it virtually, opening participation up to more students and leaders, making it a potentially global event! We'll update this page as more information becomes available.
Schedule a customized educational presentations during any lunch hour. Learn about new innovations in the print industry and SPC's capabilities.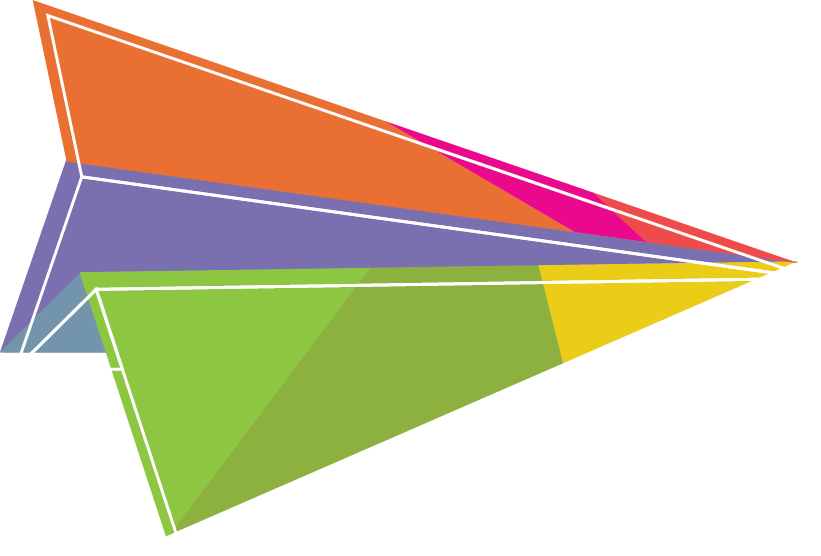 Watch a sneak peek of SPC's Virtual Tour
Access to our file transfer system (FTP)