Whether you are looking for harder working creative, more precise targeting, or a single source for full campaign execution, SPCFuel is geared to help you drive more sales. We harness the latest innovations and best practices to deliver ideas that generate real results.
Direct Marketing Services
Comprehensive Services for Success
Work with SPCFuel's team of marketing experts.
Targeting Optimization
Data Sourcing/Modeling
Mobile, Location Based
Online/Offline Integration
Campaign Strategy
Market Analysis
Campaign Design
Channel Integration
Attribution
Ad-Tech Solutions
IP Targeting
Web Re-Targeting
Mobile Capture
Location Geo-framing
Augmented Reality
Automated Workflows
Custom APIs
DAM Tool Integration
Creative Services
Direct Mail
Format Optimization
Template Creation
Design for Digital
Print/Banner Ads
Video
Email
Landing Pages
Websites
Campaign Management
Project Management
Client Vendor Synergy
Campaign Optimization
Attribution & Results
Energize your campaign using smart new technologies
Supercharge ROI by messaging across online & offline channels
Tactics to Generate Leads and ROI:
Send online ads to any address list
Send direct mail/email to your website visitors
Location targeting down to the square meter
Send mail to new audiences by locating your ideal target where they work, shop or play
Omni-Channel Delivery
Extend any print campaign to include digital advertising or vice versa
A Free Second Touch with Mail Delivery in Subscribers Inbox
This is a USPS mailing sorting process which digitizes mail images and sends subscribers a preview of their mail prior to it's delivery each morning.
Amplify your campaign
Use email strategically and send to customers who want to hear from you.
Shopping cart reminders
Personalized communications
Cross sell similar products
Tag → Tap → Access:
Launch a website or an app
Share your contact info with someone
Begin an automated task
Drive more consumers to your business
Beacons transmitters use low-energy Bluetooth technology to send signals and notifications to other smart devices within a 200 foot radius.
Local Marketing Platforms
Streamline your marketing output
Allows local dealers or retail stores to order marketing programs via a platform that enables online or print marketing programs to work seamlessly.
Overlay digital elements on a printed mail piece.
AR is more than QR codes. AR both heightens engagement with a mail piece and links it directly to the online channel to end the sales process.
Augmented Reality is an evergreen experience that extends the lifespan of a printed piece 10x!
Include interactivity
Play a video
Overlay button links
3D animations
Activate audio or sounds
USPS Technology Incentives
The USPS offers annual incentives for integrating new technologies and innovation with marketing mail. With each of these incentives, there is a qualifying discount. SPC helps clients leverage these opportunities with our strategic capabilities to extend and compliment existing and new direct mail campaigns.
With over 25 years of expertise and dedication to building and optimizing loyalty programs that actually drive engagement with your brand, we leverage customer data (audience attributes, behaviors and preferences) to create relevant, meaningful and results-driven communications that build lifetime value.
Use One to One Personalization
Influenced by historical customer data and behaviors, our approach to loyalty is leading with highly personalized content and valuable benefits.
CUSTOMERS REPORTED THAT PERSONALIZATION MADE THEM MORE LIKELY TO OPEN A DIRECT MAIL PIECE.
-Gallup

SPCFuel is singularly focused on your success. Let's maximize your marketing spend and drive excellence with our proven processes for higher ROI.
Together
Discovery Sessions
Client Inputs SPC
SPC Team
Analyze
Collect Data Insight
Organize Learnings
Together
Prioritize needs
Create Communication Strategy
Together
SPC Team
Client
Provide Additional Details
SPC Team
Brainstorm
Study Competition
Look for New Opportunities
Create Concepts
Present Ideas
Client
Review
Provide Feedback
Review
Approve
SPC Team
Direct Mail
Digital
Video
Experiential
Additional Delivery Channels
Client
Review
Provide Feedback
Review Again
Approve
Together
Collaborative Creative Process
SPC Team
Finalize Art Files
Confirm Receipt of Data File
Preflight
Test
Quality Control
Final Proof
Client
Review
Provide Feedback
Review Again
Approve
SPC Team
Distribute to Post Office
Mail to Audience
Deploy Digital Components
Send Samples to Seed List
Together
Review Results
Adjust
Gain More Insight
Improve/Adjust/Repeat
Inform
Together
Discovery Sessions
Client Inputs SPC
SPC Team
Analyze
Collect Data Insight
Organize Learnings
Together
Prioritize needs
Create Communication Strategy
Creative Brief
Together
SPC Team
Client
Provide Additional Details
Ideate
SPC Team
Brainstorm
Study Competition
Look for New Opportunities
Create Concepts
Present Ideas
Client
Review
Provide Feedback
Review
Approve
Create Tactics
SPC Team
Direct Mail
Digital
Video
Experiential
Additional Delivery Channels
Client
Review
Provide Feedback
Review Again
Approve
Together
Collaborative Creative Process
Produce
SPC Team
Finalize Art Files
Confirm Reciept of Data File
Preflight
Test
Quality Control
Final Proof
Client
Review
Provide Feedback
Review Again
Approve
Activate
SPC Team
Distribute to Post Office
Mail to Audience
Deploy Digital Components
Send Samples to Seed List
Validate
Together
Review Results
Adjust
Gain More Insight
Improve/Adjust/Repeat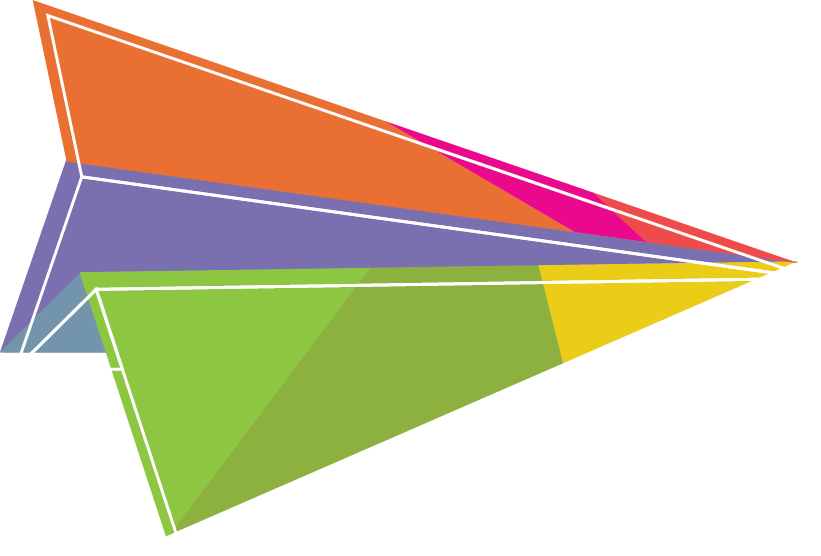 Watch a sneak peek of SPC's Virtual Tour
Access to our file transfer system (FTP)