Businesses today are doing more things virtually than anyone ever could have anticipated, and the print industry is no exception. In order to adapt to current conditions, SPC has developed a workflow method that allows our clients to perform virtual press checks from the safety of their own homes. Here's how it works: 
Our Remote Workflow
1. The Account Manager notes that the press check will be done virtually on the direct mail campaign ticket along with any other specifications. This keeps the team informed as the project moves through the workflow. The client will be made aware of their options for the press check which are defined in the third step below.
2. Clients and SPC work together to identify any specific requirements for the press check, for example:
Call out certain elements of the design that require a color match—such as the logo or facial tones.
Provide close-up photos on a specified area of interest for review.
Match colors front to back.
3. Clients have the option to either access our secure FTP site to view posted pictures for reference during the press check or can view a live press run via video camera.
The Pressroom Supervisor can use live video footage to allow the clients to view the press okay in real time. They can also use a high-definition camera to take photos of the live press sheets next to the proofs.
Color matching is done in one of our viewing booths to adhere to GRACOL color standards.
If the choice is to view photos instead of virtual video footage, we can upload the photos to a SFTP site. We then contact the client to inform them the pictures are ready for review.
Other options for photo sharing include email, text, or file transfer site.
Clients can contact our team to advise on adjustments or approval in real time.
Should there be any adjustments,
4. This cycle continues until there is final approval by our client.
"SPC's adjustment for in-person press checks worked very well given the circumstances and the client was very complimentary of the results. This process allowed for the client to make multiple press checks throughout the night while having the comforts of being at home."
– SPC Account Executive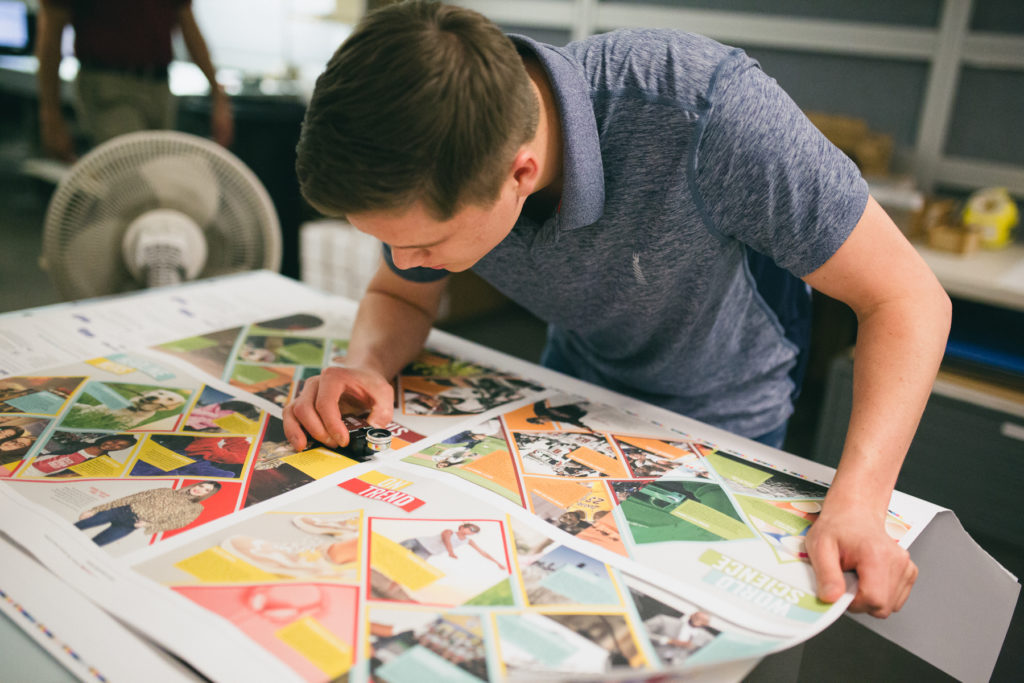 Color Muse Pairing
We're always looking for new technology to ensure we're bringing our clients the accuracy and satisfaction they expect to see from SPC. We're particularly excited about a new device that can help streamline the process of a virtual press check—right from a smartphone! The device is called Color Muse, and it pairs with a smartphone to provide CMYK readings that can easily be sent to other users to validate color fidelity. This provides our team with the capability of reading the press sheet and the proof side-by-side in order to provide our clients with the most accurate color matching. Color Muse also has the capacity to save colors to a "palette," which can create consistency across our clients' specified colors throughout print production. While it can be difficult to get a color proof and a press sheet to match 100% CMYK values, Color Muse mitigates the difference quite well.
For more details on doing a virtual press check for your next direct mail campaign, reach out to an SPC rep today to get started.
John Gebhardt
Prepress Manager