At SPC, our work is more than just ink and paper. It's about the people, personalities, and processes that make up the beating heart of our company. It might look like controlled chaos, but there's a tried & true method to our madness. Here's a look behind the SPC curtain that shows how we make magic every day.
Man and Machine
Our Press Operator Bujar checks alignment and registration on our Brausse Die Cutter press. At any given time day or night, up to 15 presses are up and running to meet client commitments.
Keep on Truckin'
SPC trucks are a regular (and beautiful) sight on the roads, as we ship mailings, paper, and product to a myriad of destinations. We operate a fleet of 6 trucks that typically log over 120,000 miles every week.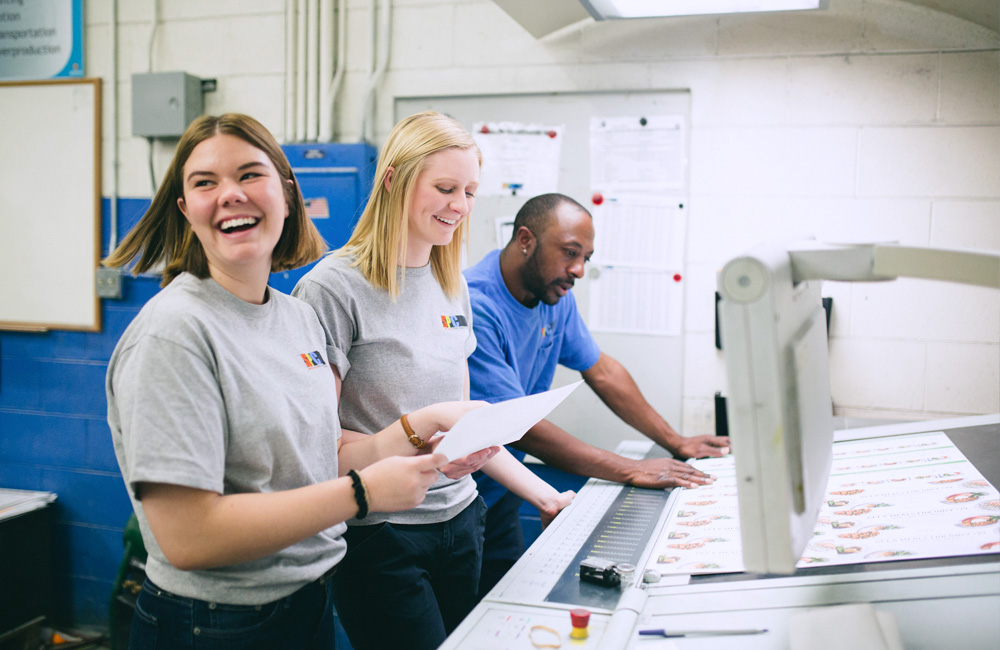 Intern(al) Investments
SPC's hugely successful intern program is now in its 5th year and we've developed strong ties to colleges with print-oriented degree programs. (Pictured here are Bridget and Mia from The University of Wisconsin-Stout, working alongside SPC employee Walter.)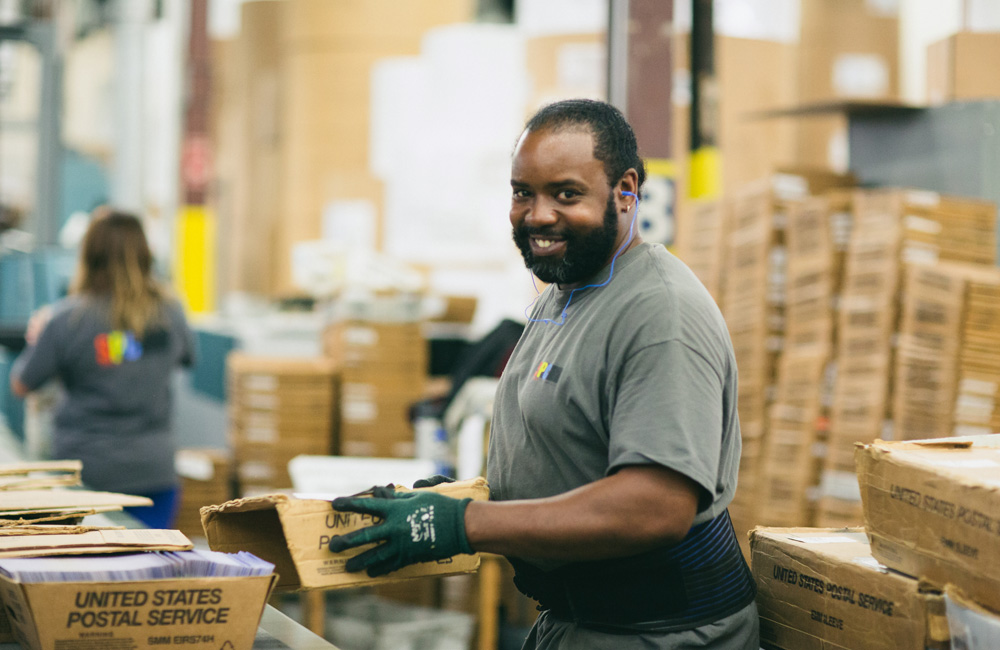 Mail Call
Antwoine is one of our great Lead Packers, part of the team that carefully sorts and inspects all mail drops from our lettershop. SPC typically produces 20 million pieces of mail each week.
The Home of Digital
Our state-of-the-art digital facility is quickly ramping up production. Our increasing capacity and mastery of digital inkjet web printing allows us to deliver fully-variable, brand-quality imagery to our clients. This utilization of meaningful data leads to mail that makes even greater impact for marketers.
Quality Control
Our folding expert Antonia is reviewing proof sheets for set-up.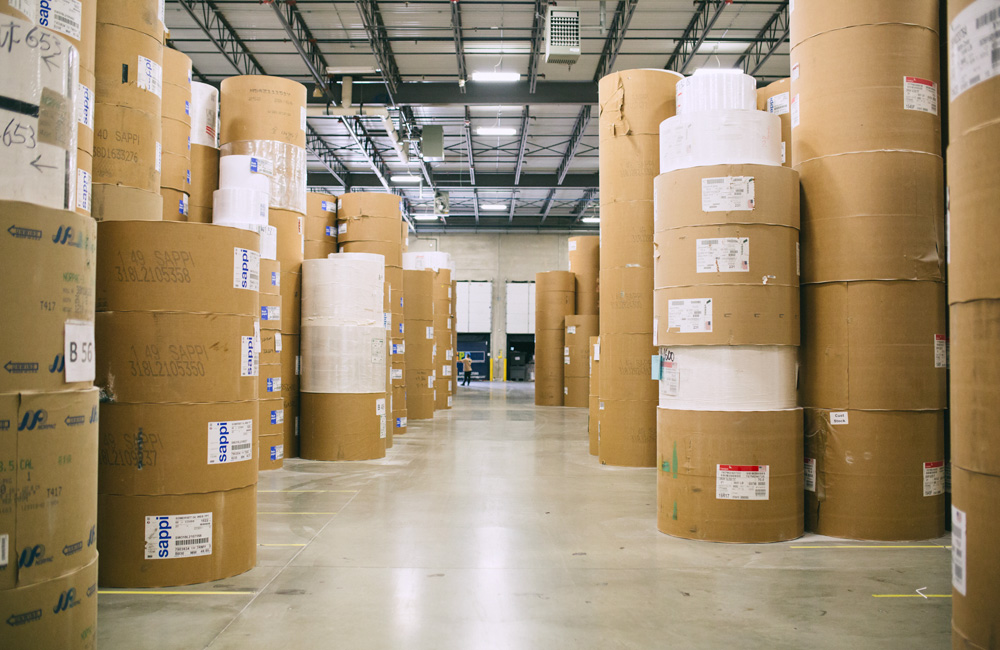 How We Roll
Paper is the foundation of everything we do and print at SPC. We keep a close watch on the ever-changing paper market to ensure our clients get the best quality and pricing possible.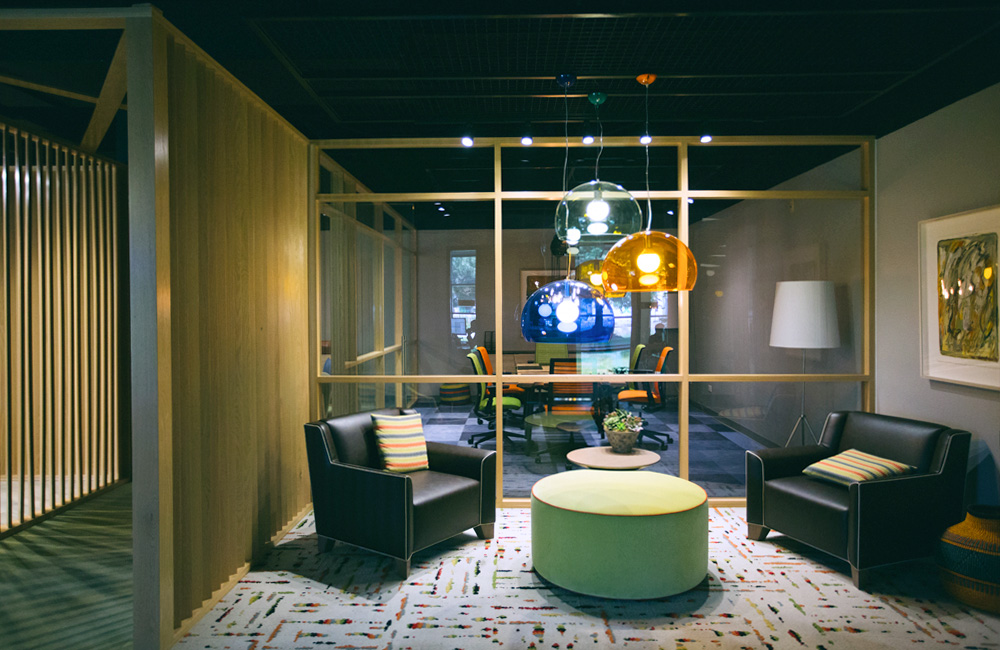 Cooling Your Heels in Style
Staff and Visitors alike love our spacious & comfortable meeting rooms where informal collaboration is encouraged.
Better Together
Account Manager Kiki and Kim know that teamwork makes the dream work. Our front office is staffed with some of the best account managers, logistics, and marketing folks who ensure that our clients get the best service and results.
Want to see SPC in action? Just contact your sales rep to arrange a tour of any of our facilities.
Photos taken by Maypole Studios, Chicago