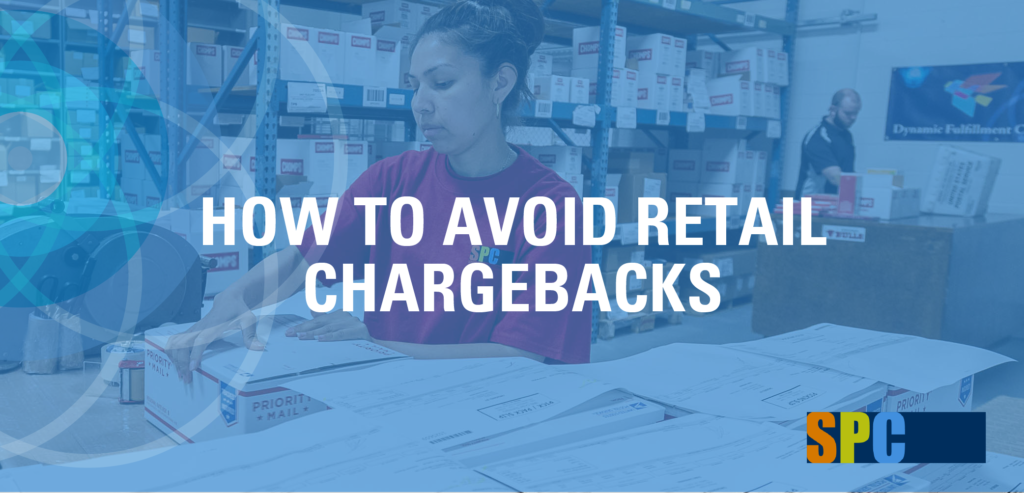 There are hundreds of search results that highlight business issues that come with selling products through retail channels like QVC, HSN, Amazon, or other e-commerce sites. Each issue also seems to present its own challenge. This blog is intended for companies who already sell their products through these channels and how to make more money doing so.
Chargebacks Cost Real Money
It's not just about how much money you gross. It's about how much you keep. If you are already partnered with the QVC's of the world, it's clear you have great products. Assuming these sales platforms are doing their job, why are profits not where they should be? Quite often, the answer is "mistakes". We're not referring to manufacturing mistakes. If your manufacturer makes mistakes, your customers will no longer be customers. More often than not, profits can be increased by avoiding costly mistakes at the retail level, namely chargebacks.
Chargebacks can be identified simply as penalties for not following the rules set by retailers. Make no mistake; these errors cost LOTS of money.
These rules could be:
The timeliness of them receiving your product.
Products that you sent that are either less or more than the agreed to purchase order.
Products that are damaged.
Products that are missed labeled or don't have a proper barcode.
Products that are kitted or packaged inaccurately or received damaged.
Any one of these chargeback errors can cost the vendor anywhere between 5% and 25% of the purchase order amount or more.
Example: QVC
QVC might charge up to 10% for a late shipment. Worse than that, they might pull your product off. Other QVC chargebacks:
Partial shipments $500
Over shipments $250 for each SKU
Mis-labeling up to $2000
Inaccurate packing slips $500
and the list goes on and on.
HSN, Amazon, and most e-commerce platforms all have similar shipping, receiving, and documentation type chargebacks. There are numerous companies that you can hire to help dispute these chargebacks and get them reduced. However, the secret is to avoid them upfront.
The Right Fulfillment Partner Can Help Increase Profitability
Simply put, if you sold $ $10,000 of product but had a $1,500 chargeback penalty. Would you still be profitable? Worse than that, you could lose your contracts and ability to continue the relationship going forward.
It's important to partner with a product warehouse and fulfillment organization built to minimize mistakes and maximize your profitability. A partner with the latest technology, scalable kitting team, product security and expert staff to consistently meet retail requirements.
SPC's Dynamic Fulfillment Center has the expertise preparing customers and their vendors to help ensure seamless shipments and reduce the risk of chargebacks.
If your warehouse or 3PL could only get it right the first time, none of the above would ever be an issue.
Hal Cohen
Fulfillment Specialist